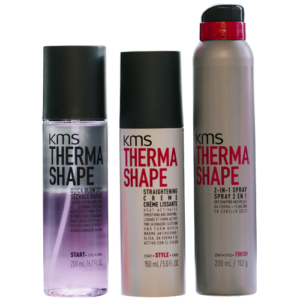 KMS Cares – curates and completes your style by collecting ideas from the most inspiring places in the world: runways, urban fashion districts and the streets. The KMS hair range is organized intuitively into START. STYLE. FINISH. Making it simple to recreate your style at home time and time again.
Olaplex – How it works, Olaplex seeks out broken bonds in the hair that are caused by chemical, thermal, and mechanical damage. No.1 Bond Multiplier is a concentrated first salon step that rebuilds broken bonds and begins the process of preventing damage and repairing hair. No.2 Bond Perfector ebuilds and restores any of the remaining broken bonds insuring the strongest, shiniest and healthiest hair possible.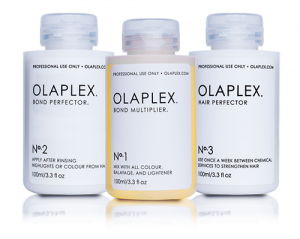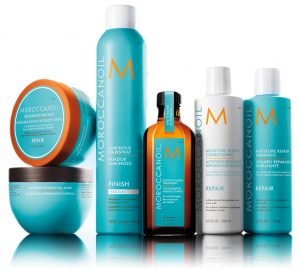 Moroccanoil – Moroccanoil only sources the highest quality argan oil originating from argan trees grown in Morocco. Moroccanoil continues to be the leader in oil-infused hair and body products. It is their passion to deliver argan oil-infused beauty, every day, with products that truly outshine the rest.